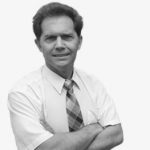 Dr. Dimiter Alexandrov
CONSULTING SCIENTIST 
---
Academic Qualifications:
PhD, Technical University of Sofia, Bulgaria
Research Interests:
1. LENR/COLD FUSION
2. Theory of disordered solids including calculations of electron band structures and related determination of the solid properties.
3. Technology of III-V semiconductors – in particular technological development of layers and of multi-layer structures on both micro- and nano-scale. Investigation of deuterium and hydrogen plasma for the purpose
of manufacturing semiconductors. World expert in nitride semiconductors.
4. Design and technological development of novel field effect transistors and of novel photo-voltaic cells having high efficiency.
Experience:
Professor in Materials Science and Electronic Devices, Department of
Electrical Engineering
Head of Semiconductor Research Lab at Lahehead University, Thunder Bay,
Ontario Canada
1999-Present
Formerly a Senior Scientist with Meaglow (Nanotechnology).
Patent Holder