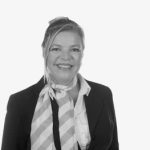 Jodie Jacobson
REGIONAL DIRECTOR AUSTRALIA
---
As an experienced manager Jodie brings to the team a wealth of knowledge, integrity, and strategic proficiency. With significant and varied roles in multiple industries including telecommunications, real estate and renewable energy Jodie understands the complexities of managing several stakeholders, including government, whilst achieving planned outcomes.
Jodie's determination and ability to recognise opportunities and strategic alliances, combined with her excellent negotiation skills, ensures she exceeds expectations and creates mutually beneficial and long-term partnerships.
Whilst recognising and understanding the environmental challenges we face globally Jodie is excited that not only do we have technologies that can and will make a significant positive difference now and into the future, but, for the first time there is no longer a debate on environment versus economics as economically the opportunities are impressive independent of the significant environmental advantages.
Australia, with its internationally recognised high standards and integrity combined with its strategic location, vast geography, and varied climates creates an ideal synergy both technologically and philosophically. Jodie is prepared and ready for the challenges ahead and looks forward to realising the shared objectives.