WPP ENERGY is a repository for disruptive green energy and environmental technologies which we build or intend to build, own, operate and maintain. We also license technology and enter into strategic joint venture partnerships for the purpose of accelerating the deployment of important environmentally friendly technologies for the benefit of the entire world.
A SCIENTIFIC BREAKTHROUGH
WPP's W2H2™ Power Plant Conversion Technology focuses on retrofitting existing polluting fossil fuel power plants operating on Coal, Oil, Natural Gas, and Gasoline into Green Energy Hydrogen-Fired Power Plants. WPP provides a highly innovative Water to Hydrogen Gas fuel system that eliminates pollution and lowers fuel costs by approximately 50%.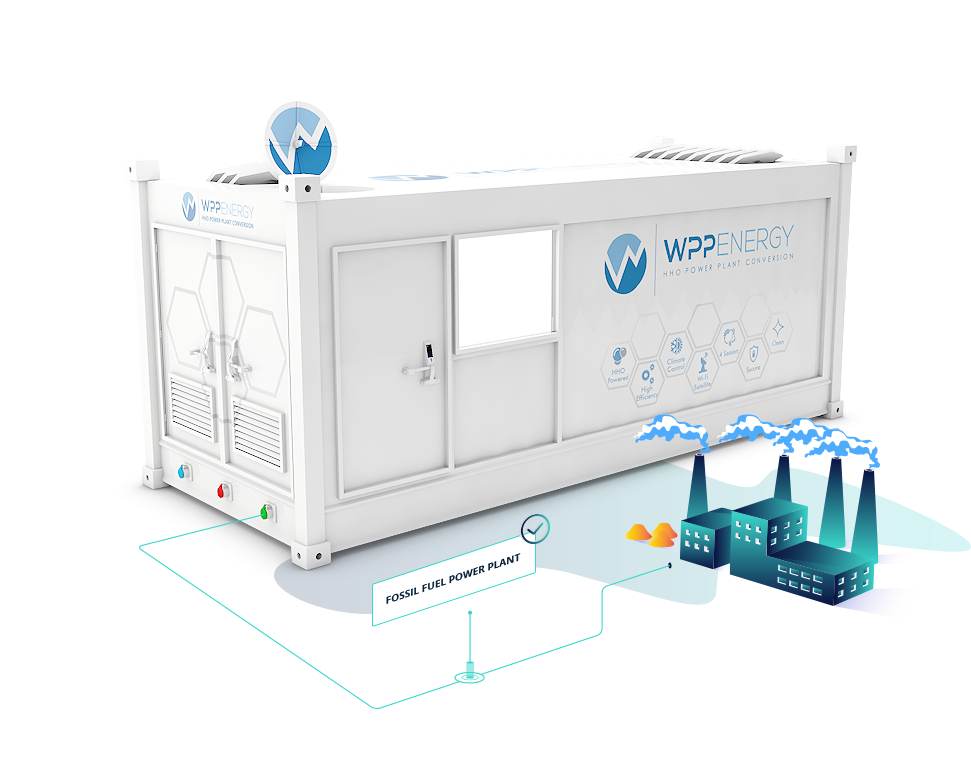 W2h2™ MOBILE POWER STATION
The MOBILE POWER STATION is an ideal power solution for the energy demands of many industries. It is ideal for general industry, hotels, shopping malls, schools, communities, humanitarian needs, militaries, cryptocurrency miners; any heavy users of electricity in need of an instant low cost stand alone clean energy power source.
W2H2™ DIESEL GENERATOR CONVERSION

Providing New Hydrogen Power Generators and also Retrofitting Pre-Existing Diesel Generators of all sizes into WPP's Water to Hydrogen Solution "W2H2™", resulting in approximately a 85% reduction in fuel costs and no carbon emissions!